U-BOLT
U-Bolts are being manufactured to confirm to the exacting standards and designated specifications. BELTON® has been supplying U-Bolts to the OE Market for more than 20 years and the plant is designed to be versatile, to be able to produce U-Bolts of any geometrical profiles and dimensions according to the designated requirements. the manufacturing facilities available include the electrical heating, semi-automated controlled extrusion, pressing, bending and multifunction thread rolling machine, complete set-up of pit type heat-treatment furnace where the U-Bolts are being heat treated to obtain the specific mechanical properties required for the best performance.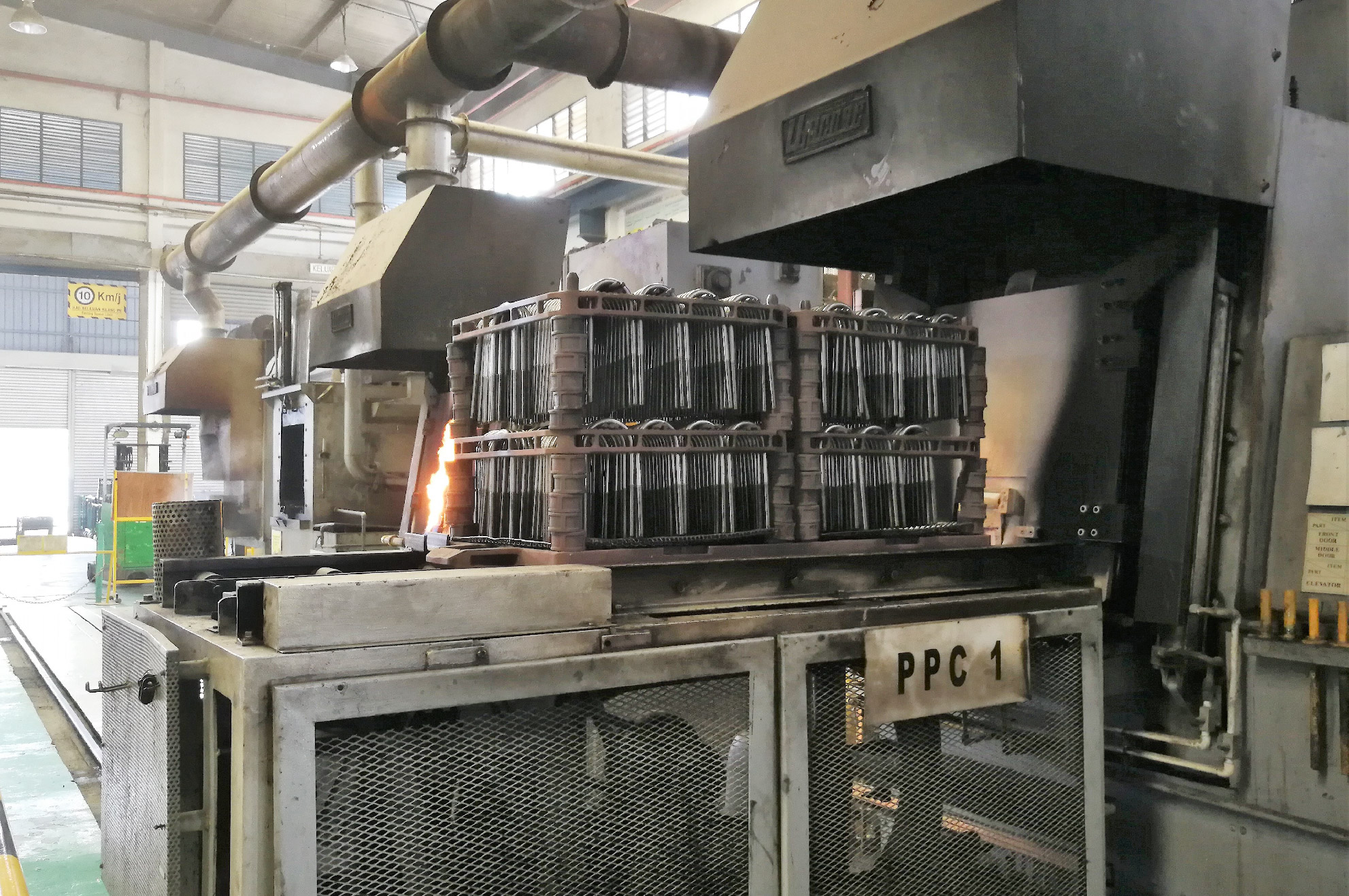 The entire manufacturing processes are being controlled effectively and all the critical processes such as threading, heat-treatment and surface treatment are completely done in-house. Currently, BELTON® produces a wide range of U-Bolts for most makes of Japanese and Continental makes of light and heavy commercial vehicles, 4-wheel drives and heavy equipment.
This manufacturing plant is accredited with ISO9001:2015 Quality Management System.
Product Range
Mechanical Properties
(Class)


5T




8T




10T




12T

(Grade)


2




5




8

Mechanical Specification
Drawing


ASTM




SAE




ANSI




JIS




DIN




ISO




AISI

Product Range
Nominal Diameter (D)

min

M8

(7/16")

max

M36

(13/8")

Length (L)

min

75mm

(3")

max

760mm

(30")

Width (W)

min

38mm

(11/2")

max

280mm

(11")

Thread Length (TL)

min

10mm

(3/8")

max

255mm

(10")

Thread Form
Dimension
.